Brandy's tribute to Whitney Houston turns into a social media disaster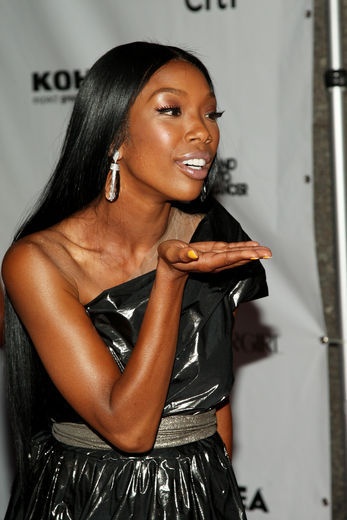 Today marks the birthday of the late Whitney Houston' and super fan and friend, Brandy posted a tribute to the singer on her Instagram page. Once posted, Internet trolls called out Brandy for her choice of words when she said Whitney passed her the "torch". After catching wind of the comments, Brandy shot back at several of the commentators and also called out singer, Monica for not checking "her evil ass fans". Brandy believes that much of the hate in her comments are from Monica's fans(and it likely is). Brandy feels that Monica's fans are always trolling her social media pages. Brandy also stated that she's checked her "starz"(what Brandy calls her fans) for badgering Monica in the past and she should do the same. It is no secret that Brandy shared a really close relationship with Whitney Houston, so why should people criticize her for it? Whitney Houston also had a close relationship with Monica as well. Monica posted her own tribute earlier today on her Instagram page as did many other blogs and singers. I think people had a problem more so with Brandy calling out Monica to check her fans but I agree. Sometimes the fans need to be checked!
Azealia Banks posted a nude picture(
click here to see it
)of herself on her Instagram page today to commemorate the release of her upcoming single, "Escapades". The picture was an outtake for the photo shoot she did for the album's cover art. Azealia also posted several versions of the picture that were cropped and photoshopped by fans. There was some chatter about Azealia simply wanting attention but people likened the picture to when Amber Rose posed nude and praised it. Some felt that Azealia should be praised in the same light as Amber Rose and not put down. I think Azealia's picture was artistic and I'm not just saying that because I'm a fan but Amber Rose's picture was her thirst trapping and it worked. A week or so later, Amber Rose started dating rapper and producer 21 Savage.