Producer Spotlight: Diddy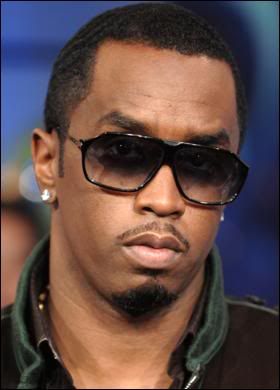 Diddy, born Sean Combs is not just an accomplished producer but a business man who has his hands in various ventures. While he is not known for producing as much as he did say some 10 years ago, we do get an occasional Diddy production via one of his Bad Boy acts.
Below you can check out some of the many songs that Diddy has brought us over the years.
Reminisce, Mary J. Blige
If I Was Your Girlfriend, TLC
One More Chance, Biggie
You Used To Love Me, Faith Evans
Can't You See, Total featuring Biggie
Victory, Diddy featuring Busta Rhymes
Honey, Mariah Carey
The Body Rock, Busta Rhymes featuring Rampage & Diddy
Phenomenon, LL Cool J
Feels So Good, Mase
I Know What Girls Like, Jay-Z featuring Diddy & Lil' Kim
Spendin' Money, R. Kelly
Feelin' So Good, Jennifer Lopez featuring Big Pun & Fat Joe
----------------
Now playing:
Mariah Carey - Fourth Of July
via FoxyTunes