Usher Rehires, Toni Dances, Deborah Cox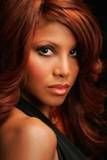 After stalling with his new album, "Here I Stand" Usher has rehired his mother after letting her go. While "Love In This Club" was a #1 single, follow up single, "Moving Mountains" failed at radio. Usher's new single, "What's Your Name" impacts soon. Usher's album is pretty much platinum now if it hasn't reached it yet. Of course this album is looked at as a flop especially when your last album sold close to 10 million copies in the states alone.

Toni Braxton hasn't had the best year with her recent health scares. Despite those minor setbacks the artist is set to join ABC's "Dancing With The Stars" show set to air this September. Reality TV star Kim Kardashian is also set to join. The full cast will be revealed later this month. I have never really watched "Dancing With The Stars". It just never really interested me but more power to Toni!

Deborah Cox will release "The Promise" on November 11. The album features collaborations from Jimmy Jam & Terry Lewis, Jim Beanz[worked with Ashanti], Shep Crawford[worked with Tamia], and Wyclef Jean. I'm not a huge Deborah Cox fan but I'm glad she continues to put out music. I wish other artists could put out music as easily.