Music Feed: R&Beef Revisited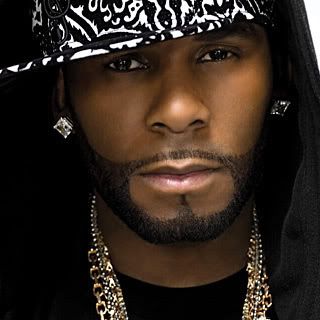 Beef is a slang that has become associated with feuds between musicians. The word was very synonymous in Hip Hop circles at one time. Nowadays the "B" in R&B now means "beef" and not "blues". Well in some cases but not many. Anyway I did a post like this awhile ago. This new list I conjured up takes a look at recent beefs in recent years. All the info is to the best of my knowledge. Check it out!
Joe vs. R. Kelly
While promoting new album, "New Man", Joe claimed that R Kelly stifled his once budding career. Joe has never been a huge seller like R. Kelly but his former labelmate was out to get him. Ironically R Kelly produced Joe's hit single, "More & More".
Keyshia Cole vs. Mya
Mya was allegedly upset when Keyshia Cole(who was close friends with Mya) was a guest vocalist on Game's "Hold You Down" song. In the song Game pokes fun(or truthfully speaks) on his sexual relationship with Mya. If you recall Game mentioned Mya in his song "Dreams" and featured her in the video.
Usher vs. Jennifer Lopez
Producer Rich Harrison cut a song, "Ride" for Usher's "Confessions" album which didn't make the final cut but appeared on mixtapes. When the song was released, it was very similar to Jennifer Lopez's "Get Right" which contained the same lyrics in the bridge. Of course Usher cried like the huge baby he is and blamed JLO. He should of blamed Rich Harrison though.

Ne-Yo vs. Trey Songz
These two R&B stars had a minor beef when Ne-Yo called out Trey Songz for charging fans to take a picture with him. The beef has since been mended.
Ne-Yo vs. R Kelly
It is safe to assume that R. Kelly is a jealous person. When Ne-Yo became the star act in Kelly's headlining tour, R. Kelly kicked him off his tour. Ne-Yo responded by hitting the radio and mixtape circut dissing Kelly and telling his side of the story.
Sisqo vs. Usher vs. R. Kelly
At the height of his solo career Sisqo called out Usher and R. Kelly on their singing abilities. Usher later retorted via BET's "106 & Park" and Kelly on his song, "Stop".