Music Feed: 50 Cent's Most Famous Beefs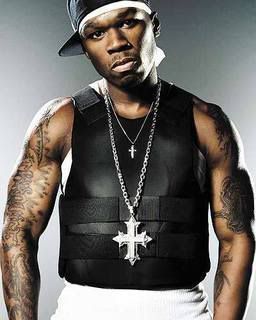 No one can stir up controversy quite like 50 Cent. This has worked to his advantage and disadvantage. One, he always has people talking. Secondly a lot of the talk has turned people off in recent years. Despite the negative tones 50 is often associated with, he is still a huge money maker. Forbes magazine recently crowned the rapper as 2007's hugest money maker with a net worth of $150 million dollars. Obviously 50 is doing something right. In response to my recent R&Beef music feed, I turn my attention to 50 Cent and his most famous beefs. It is hard to imagine an artist 50 has not spoken out against. While I could sit here and type endlessly about his beefs I decided to profile only his most well known ones hence the title; 50 Cent's Most Famous Beefs!
vs. Mya
50 Cent claimed that he slept with Mya. When word got back to Mya, she casually denied the rumors. However, her response got her major kudos. The singer claimed that 50 got her mixed up with Lloyd Banks. It was an insinuation that the hardcore rappers were getting down and dirty!
vs. Fat Joe
I wish I knew the origin of this beef but I don't. It is however one of 50's most famous beefs. The two rappers have traded insults and denounced each other for the last few years.
vs. Ja Rule & Murder Inc.
Apparently 50 was mad that Ja Rule snubbed him at an industry function. It was something that 50 didn't take lightly. It was the beginning of the end for Ja Rule and some say Murder Inc as a whole.
vs. Bow Wow
On his hit single, "Wanksta" 50 lamented about his guns that were the size of "Lil' Bow Wow". It was an insult that Bow Wow didn't take too lightly.
vs. Kanye West
Unlike the other beefs this one was steeped in sheer gimmicks and publicity for both rappers who had projects being released on the same day.
vs. BET's Rocsi
When Rocsi made disparaging remarks about 50's last album, "Curtis" the whole G-Unit denounced the VJ for sleeping around with half of the music industry.